2013
Transportation & Automotive
This is a Internal Combustion Rotary Engine. Completely rotary with all parts rotating from a central axis. The ME2a, unlike all reciprocating piston engines, maximizes torque output for the duration of its power stroke. This gives it superior power and efficiency. The ME2a will replace all reciprocating piston engines.
Overview :
Present day transportation is all based upon vehicles driving on the road. MegProp idea is a concept which states that rather it should be the road that should drives the vehicles. How? Let's See.
Basic Principle:
Take two magnets and a sheet of cardboard.
The MonoCab VRT rapid transit system (patents pending) is different than other systems that have been proposed in that passenger and freight services coexist on the same system. It also services both local and long distance demand.
Purpose of proposed invention: save lives and prevent injuries from motorcycle collisions with vehicles.
A simple beacon / receiver unit momentarily interrupts a vehicles audio system when a motorcycle approaches, emitting a brief pre-recorded message, tone,
PROPOSE TO DESIGN AND USE  A MULTI TRACK DRIVE SYSTEM FOR TRANSIT IN SNOW, MUD AND IMPLEMENTING IN DIFFICULT TERRAIN WHEELS OF CARS AND TRUCKS TRACT OF MICHELIN TIRES TWHEEL.
AUTOMATION USING THE DRIVE SYSTEM IMPLEMENTED IN THE RIMS.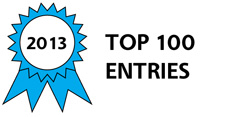 I would like to introduce to you my patented cost-effective innovation designed to resolve the automotive fuel economy problem. This problem has different approaches.

Today's dominant approach is a very expensive combination of the multi-cylinder engine,
The main obstacle in the development of hybrid vehicles is economic: fuel savings pain to compensate for additional investment costs. A new hybrid series-parallel architecture should improve this situation, by lowering the power of the electrical equipment, thus their costs and by reducing the energy conversions,
The New Transportation Infrastructure (NTI) is a peek into the future. The NTI is a modern, clean and inexpensive transportation system consisting of multiple level runways, each level holding a single-channel railway carrying light-weight, single-rider mini-vehicles. Today, we all want to "go green.
Abstract-
Nowadays railway system works on rail route. It requires driver for operation, Lots of electricity or fuel. But *my model of railway system works without driver* and it requires a high horsepower Motor.