2014
Consumer Products
According to the U.S. Department of Labor, Occupational Safety and Health Administration (OSHA), repetitive strain injuries, also called Work-Related Musculoskeletal Disorders (WMSDs), are the nation's most common and costly occupational health problem. They represent 50% of all lost workdays and cost U.S.
Aquapod – a personal care domestic system
This system, based in a plastic cylinder inside a square area, allows in a minimum space, 1.20 by 1.20 m, height 2.40 to perform in total ergonomic protection, all functions related to personal care. While the user will stay in the cylinder,
FEEL TIRED OF SWITCHING OFF YOUR LAPTOP CHARGER AFTER YOUR LAPTOP IS FULLY CHARGED? FROM NOW ON YOU WILL NEVER FEEL TIRED! WITH JUST Rs.300
HERE I COME UPON WITH MY DEVICE AN AUTOMATIC LAPTOP CHARGE POWER SAVER
Laptops are becoming the most common form of personal computers.
The severe weather [or hail] cover is a protective cover for the prevention of hail damage to automotive vehicles, consisting of an array of multivariable flexible bows or staves about a central pivot point and a cover of tensioned rip-stop fabric.
The BABY IN-VEHICLE monitor is designed to make sure a baby is never left in a vehicle again. According to the National Highway Traffic Safety Administration, the temperature within a vehicle on a 78oF day can climb to 100oF in just 3 minutes,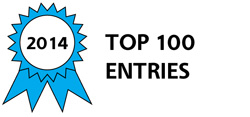 Last year in the summer of 2013, 15 children died in the backseat of a hot car. Accidentally forgotten by their parent, they died alone and confused, terrified, and crying for someone - anyone - to come and get them. My invention, the Backseat Baby Alarm,
Whether it's in the elementary school playgrounds, or the NBA sports arena, basketball is played across the country. No matter what level of play, one question is always asked by every player "how well did I do?" The answer comes in many forms,
WHAT WE PROPOSE:
The idea is to merge the mechanism of a bicycle stand to a lock in order to facilitate the convenient parking and locking of a bicycle.
Introducing The Big Squeezzer and the little Squeezzer. The photo illustrates the prototype of the little Squeezzer and the drawing illustrates the Big Squeezzer. The Big Squeezzer will cut the package and then squeeze out all of the contents, thus performing two operations with a single item.
Due to increasing digitization in recent years, computers and mobile phones are becoming very needy and useful electronics gadgets in our day-to-day life. The ability to store data is one of the greatest advantages in any electronic gadgets. Other than this internal storing ability,