2014
Consumer Products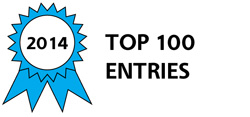 Electroplate and Lift (E&L) Lithography is high-throughput, high-volume manufacturing of patterned nanowires and microwires. Unlike traditional nanomanufacturing, requiring a costly clean room full of equipment, our technology is a simple electroplating bath, power supply, and one of our reusable Ultrananocrystalline Diamond Template (UDT) electrodes,
This machine was researched, designed, and built to evaluate an NEV concept.
The availability of inexpensive E-Scooter components encouraged a baseline approach to designing a 3 wheeler E-Trike (2F1R) configuration for the purposes of evaluating an NEV in Canada's extreme climate.
My name is German Osorio Cortes from Buga-Colombia. I have an idea to change the old traffic light system. We don't need 3 lamps (Red, Yellow and Green) for the traffic lights. We only need 1 LED lamp with dual color LEDS (Red and Green).
We will need a replacement for cash money. Develop a "money card" not like a debit or credit card but that can be used as one uses cash from his wallet. It would be a thin card that displays on its face the money content.
NOW THE UMBRELLA IS COMPLETE ...Every home or car has a regular umbrella. Why not have the Two-N-One UmbrellaSlicker?
*Do your clothes ever get wet from the rain?
*Have you ever left an outdoors sporting event because it started to rain?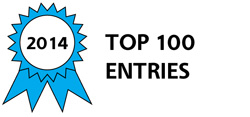 * NOVAlert/DAS is a Driver Alertness Sustainer built into a modified watch strap.

* NOVAlert was developed to reduce road accidents due to fatigue, drowsiness and inattention and validated in Canadian and Israel sleep labs as well as on Sweden roads.
Have you imagined what if you could stand at one place while taking Panaroma pictures by just shaking and raising your hand high up to take an entire 360 view around you ?
The Pano-Band is a solution to clicking 360 views in the go ,
If you want to cut out a shape from a piece of paper, scissors or very fine hand cutter are your only friend. But if you have fine work to be cut out from a piece of paper, these would hardly help.
- Use in home security application
- Accepts up to 10 user names and passwords and stores them to memory.
- Accepts cellphone number and store it to memory.
- name up to 10 characters.
- password 4 digit number.
This work presents the experimental performance analysis of a inclined solar still with baffles for fresh water production. Several researchers make many configurations in solar still for enhancing the fresh water production. On the economic aspect the solar still were costly so that it didn't reached the end users.