2016
Entries
Seeds are the beginning.

In a tiny volume, millions of years of evolution, packed in a smart code, the DNA. As soon as the smart code is activated by sunlight, water and ground, information unfolds to create the plant, hemp.
Today's city buses were built on standard chassis of automotive commercial vehicle manufacturers, they were meant for carrying goods and other applications. Hence city roads are occupied with bulky and space occupying structures. Quite often they might be plying with less than 50% occupancy. Besides polluting.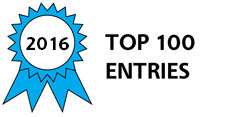 The design relates to a three-dimensional fixation device for treating complex displaced clavicle fractures and preventing nerve injury.
Fractures of the clavicle present very common injuries during sports and traffic accident.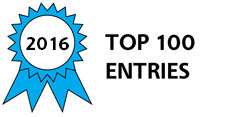 Currently there are over 1.25 billion units on the road (0.32 billion in the USA), a minimum of 5 billion brakes or 10 billion pads. In addition the industry manufactures around 90 million units per year which represents around 400 million brakes. All these deposit debris to the surroundings.
-Do you hate to clean a messy bag-less vacuum cleaner?
-Are you unhappy with a stinky used bagged vacuum cleaner?
-Isn't it simpler to throw garbage into a trash bag and replace the bag, rather than cleaning the trash bin? Nobody want to clean an unlined trash bin!
Thinking about the practicality, the Hanger Click emerged.

Its great advantage is in place and take the clothes quickly and practice and without ruining your clothes.

Its innovative design catches the eye,
My entry solves problems common to most engines including the attainment of high efficiency, simplicity, ease of manufacture, use of multiple fuels, reduction in weight, and the number of parts.

The benefits of my engine are many, utilizing renewable energy,
Automobile collision can result in serious injury and loss of life, as well as costly damage to vehicles and other property. My invention mitigates collision impacts to protect the Vehicle from damage and its Passengers from harm.
It's a bird, it's a plane, or is that a man inside a Quad-copter Drone. First imagine what it would be like to fly. Then imagine a person wearing a quadcopter or quadcopter wearing the person.
This invention addresses the need musicians have to further increase artistic expression in a musical composition. By equipping a bass or guitar player with a bimodal instrument the overall creativity of the musician is enhanced.