2017
Entries
DESCRIPTION
In this project we have focused on improving the steering response in automobiles using a rack and pinion assembly. The main purpose is to design and manufacture a new arrangement of rack and pinion which enhances the maneuverability.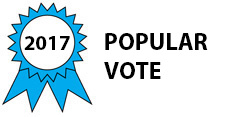 The proposed system represents a novel idea for efficient disposal of space debris present in Low Earth Orbit (LEO). Our system is designed to tackle space debris of the size in the range of 10cm.
Many revolutionary developments have taken place in the field of tire technology, from Dunlop tire to modern tubeless tires. Everyone is focused on improving durability, better traction, fuel economy etc. Beside all these developments,
This invention relates to a method for advertising the baking products by producing visible inscriptions such as drawings, words, slogans or inscriptions,
Aero Vitae is a system to solve the interconnected issues of air quality and water purification. We propose using a cascade system of organic digesters and aeroponics to directly dispose of city waste water and airborne particulate. Indirect benefits will be a local cooling effect and oxygen enrichment.
Playing music is an activity enjoyed by millions of people all over the world. Studies have shown that playing music at any age can enhance the mind, improve social life, builds self-confidence, teaches patience and discipline, enhances creativity, reduces stress, and is a lot of fun.
This proposal closes the gap between old fashioned airplanes and new generation high tech super planes. Main focus is on utilizing affordable standard technique and the latest results from aerodynamic R&D. With this approach production and operating costs will be significant reduced.
Creating the World's First Animated Trivia Application - Everyone needs Animated Trivia. Our brains are simply visual by nature processing 60,000 times faster than text. It is easier to recall amazing facts when they are matched with fun animation.