2017
Aerospace & Defense
Problem we are trying to address:
The soldiers at our borders and war zones are affected by climatic changes, get wounded badly and lie unconscious. Also in disaster zones, civilian victims get caught in debris of buildings awaiting rescue teams. In current scenario,
The technical solution is based on a flight apparatus with flexible outer shell, powered by the pressure effect described as the Coandă-Effect, apparatus built as an experimental model.
This is an innovative solution for all flying apparatus with vertical take-off, high-speed flying apparatus,
This machine is based on gravity and potential energy formula. As per the sketch a heavy weight will be attached with a scale and a pulley + generator will work as a input source.
Design Statement:
This type of transportation system is able to run, hover on the road surface and fly in the air. Vehicle has combined features of car-airplane-train-skater-hovercraft.
To drive the vehicle in forward direction following are options:
1. Four-wheel power drive
2. Height adjustable arm'
Learning from and adapting concepts from both NASA missions, private companies like Space X, and Hollywood, this rover concept has the ability to land itself from a deployed capsule (much like the Curiosity Rover) only rather than have a sky crane that fly's off after its served its purpose.
H.M.R.M. is an electric motor with a functional approach distinct from the "classic" operation of electric motors, generally based on «magnetic field alignment».

The use of a linear actuation model proved to be an interesting and viable alternative,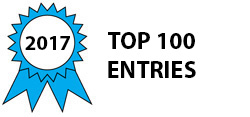 The Hoplite Armor Hard Armor Shoulder Plates, or HASP, was developed in order to address a very specific need within the body armor industry by providing rifle rated protection to the wearer specifically designed to protect the vital organs from lateral impacts.
Both Military and domestic police forces use FlashBangs as entry devices, often called distraction devices.
Stykfit7 is a security screw with a novel drive configuration of 7 lobes and a large center rejection pin. These two features make insertion and removal only possible with the matching keyed driver. it is patented.