2018
Consumer Products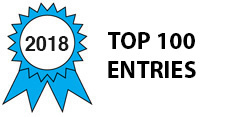 Poizo is a smart far-infrared space heater, which projects the heat precisely and only on its users around. It is able to locate them and communicate through wireless connection to optimize the personal comfort and cost effectiveness using a healthy far inrared heating technology.
It is very difficult to dry clothes in rainy and winter seasons. But this product can solve that problem very easily. As per the sketch, there will be a tube and two blowers will be connected with each end of the tube.
Roads and railroads have already been built, pathways exist. Why not use recycled clear plastic, glass and aluminum to make a mini air or vacuum mailing tube system? Like the kind used for mail and cash in DC and stores of past,
REWARD WIN-BIN is used for managing the household waste. Biodegradable & non-biodegradable. In this waste can be distinguished into two parts. There is different working for different processes. First process for biodegradable, the biodegradable is converted into fertilizer for organic farming.
A new and better S.T.E.A.M. education program for elementary and middle school children where they learn how to complete a real electronic circuit on a real circuit board that can host almost any popular MCU chip or module,
The RoFo BevDisHeadgear beverage dispenser is a practical absurd innovative tool that has multiple uses and applications. The RoFo BevDisHeadgear beverage dispenser offers options for those seeking more product variety with proven, standard simple to use features.
Conditions when there is a shutdown due to various reasons causes darkness or stoppage of work. When the system resumes, there are always voltage transients at the instant of resuming. That means voltage exceeds a certain limit. For example,
Cascade™ is a lightweight, portable, and silent back massaging system made by applying Shape Memory Alloy (SMA) wires to a mesh lumbar support frame or other suitable seating.
SMA wires are special alloys of Nickel and Titanium that contract when heated with electrical current.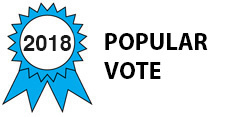 Our Project, Sign Language Interpreter, is a hardware-cum-software device that converts sign language into text and audio. Basically, this project is designed for deaf and dumb people. This can include hand gestures, their movements,
The uRADMonitor CITY will be a device equipped with High Volume / High sensitivity electrochemical sensors to measure Ozone, Sulphur Dioxide, Nitrogen Dioxide and Carbon Monoxide in cities. Its enhanced sensitivity will provide readings that will allow for easy comparison with legal limits on Air Quality.