2011
Consumer Products
TOPCRIC - "FOOD PACKAGING" opening, pouring and sealing improved packaging of solid products, grain and feed dust,
A visual, tactile, and topographical user interface device.
The device consists of a 2-dimensional array of millimeter-scale sensor-actuator elements, covered by a flexible and crush-resistant display layer. It senses forces applied by the user and actuates to change its topography in response.
The Trekr Quatro Hitch© is an innovative and simple trailer hitch design that provides up to four different hitch attachments available in one unit. One need only rotate the hitch assembly to have desired attachment at the bottom, available for use, once assembly is secured to the receiver.
A patent-pending ENERGY SAVING TV IMAGE CONTROL SYSTEM called TV Green Key is an innovation that will help bring new and old TV sets to the required energy savings stated by the California Energy Commission (CEC) in the 2009 California Efficiency Standards for Televisions,
My idea: an Ultralight SCUBA Diving Device or C.U.B.A. -- for Compact Ultralight Breathing Apparatus. It's essentially a low-tech, no frills, pure oxygen Recreational Rebreather for shallow water diving on vacations. SCUBA diving rigs are heavy, bulky, complicated, expensive and waste about 95% of their compressed breathing gas.
As consumers switch to high efficiency LED-based light bulbs in their homes, an exciting possibility is created - color control!
Controlling color can be done with existing electrical wiring and minimal cost by replacing the wall switch in a particular room with a multifunction digital dimmer control.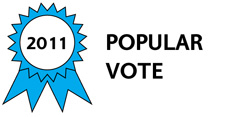 The Challenge
About 90% of nonmelanoma and 65% melanoma skin cancers are associated with ultraviolet (UV) radiation from the sun. About 700,000 new cases are diagnosed each year, and the numbers are rising despite the increased use of sunscreen. However, the good properties of vitamin D,
Concept: With the world population at 6.9 billion it is physically and financially impossible for everyone to visit the great wonders of the world. Many of these wonders are being preserved in National Parks in countries around the world.