2013
Sustainable Technologies
Electricity generated in our waters and electric vehicles are the only way to American recovery. Energy  independence and economic growth while keeping the air and water clean and global warming at a minimum.
Water is the most abundant resource on our planet.
"10/15+ FLOWCHOICE SHOWERHEAD"™
NEW VERSION OF THE 10-MINUTE SHOWER THAT SAVES 15+ GALLONS OF WATER.
Patented - Albert L. Schmidt - Inventor
A majority of showerheads Sold & Used today Dispense 2.5 Gallons of Water Per/Minute.
A 10-Minute Shower = 25 Gallons of Freshly Treated, Filtered, Purified,
A shower that saves resources without restrictions
People want to conserve resources but without feeling that too much sacrifice is required. All water-saving showers restrict the flow and reduce the quality of the experience.
Water seems like it's all around us, right? But the truth is, it's not available everywhere. Water is the one essential of every community and every single life depends on it. That's why when typical well pumps cannot perform, The Well Dr. succeeds.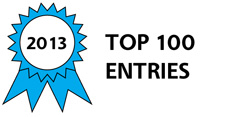 Atlantic Motor Labs, Inc. (AML) was formed to commercialize the hydraulic & pneumatic motor design developed by founder Braden Murphy, who recently received the Governor General's Gold Medal for his engineering graduate work at Dalhousie University (Halifax, Canada) on the design. His designs are novel compared to existing technology,
The innovation and driving force for the wind turbine solar water pump is brought about by the needs for basic resources such as safe and drinkable water in third world countries as well as environments that make attainability hard if not almost impossible.
This is Wireless Solar Panel Heated Windshield Wiper Blade.
It is easy to install. Its performance is much better than Wire Heated Windshield Wiper Blade. There is no electric wire or hot water tube. The Solar Panel saves and makes power, and then makes the frame and rubber warm.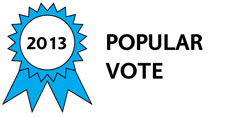 Introduction:
The energy crisis persists all across the globe. We think of recovering the energy which is already spent but not being utilized further, to overcome this crisis with no huge investment.