2012
Entries
The ElectraCopter is a single-seat ultralight electric helicopter. At 150 lbs empty with batteries, it will fit into the 254 lb limit USA ultralight category for unlicensed aircraft. It can be potentially used in other categories and in other countries, depending on regulations and design criteria.
A.C.C.S.S (Access and Crime Control Security System)
Designed and outfitted for use with iPAD, iPhone and Android Tablets and phones for DOD, Homeland Security, large Goverment contractors, private corporations, local, state and federal law enforcement entities.
Utilizing ID Cards, Scanner, programming and applications with tight security protocols.
TRANSPORTING without ACCIDENTS or ENERGY for a few percent of today's cost is not a structural, technological, or financial problem. Something that could have been crudely achieved without most in the late 1800's in the ability to produce a 15' dia.
The Second Amendment of the U.S. Constitution gives all U.S. citizens the right to keep and bear arms.
Accu-Injection – Assisting in Daily Medical Injection Regimen
On a daily basis, millions of people self administer subcutaneous injections of medication. While this daily routine becomes automatic to the patient, injection site management is an important choice. Over time,
Active RC Electronic Biquad/Universal Self Compensated Filters
2° order, 3 base-stages biquad/universal continuous time analog active filters type resonant and, more particulary, active full self-compensation techniques to improve the frequency range, the stability and/or the selectivity of the filters themselves with a very low,
Every year, about 250,000 cases of torn knee anterior cruciate ligaments (ACL) happen in the US alone, and they all need reconstructive surgery and a long recovery time. In the NFL, they account for one in six injuries.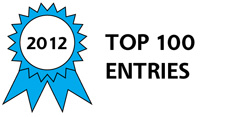 Composite materials are gaining widespread use in aerospace, automotive, wind energy and other industries because of their high strength-to-weight ratio. However, composite structures are highly prone to impact damage. Very often, the presence and extent of the damage is hidden from view,
I am presenting the Model CR1 "Active Subwoofer Crossover" which I designed as Director of Home Electronics R&D at JL AUDIO headquartered in Miramar, Florida. We are widely known for our high-end home audio subwoofer products and a full range of car and marine audio products.