2017
Sustainable Technologies
USDA's Economic Research Service (ERS) defines food waste as "the component of food loss that occurs when an edible item goes unconsumed, as in food discarded by retailers due to color or appearance and plate waste by consumers.
The world will remain heavily dependent on fossil fuels such as oil, gas, and coal for the rest of this century for the purpose of power production. But if we don't think about this then the day is not far where they all will be depleted. That'
This machine is based on gravity power and seesaw system. We can make it more simple.
As per sketch there will be two seesaw systems and both will be attached with a stand.This stand will work to hold the seesaw.
Solar Transportation Technologies announces designs for a Solar Powered Nationwide Mass Transit system based on self-driving electric cars and high-speed weather proof toll roads.
The system is to be funded by Public / Private Partnership with a 30% government investment.
This new technology has many applications, suitable for Linear electric motors, Electric Gear Box and Clutch or as an Electric Braking System. In the Electric Gear Box and Clutch, the backing plate that the energised coils are mounted onto can rotate, making it a floating clutch,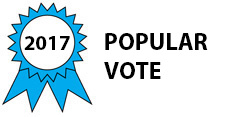 Today the world's population continues to grow, so does the amount of garbage that people produce. Today's fast lifestyle requires easily disposable products as soda cans or bottles of water etc. The accumulation of these products has led to increased plastic pollution around the world.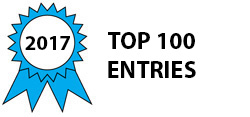 In recent years the cost of wind and solar generation has dropped precipitously resulting in exponential growth. Governments are now setting goals of 50%, 80% or even 100% renewable generation, but for these goals to be met one critical element is missing: low cost electricity storage.
A miniature water treatment plant. Designed to use the same technology employed by most municipal water companies in the US. The Guardian 2000 takes raw contaminated water from rivers, lakes, ponds, streams, cisterns, any fresh water source, and turns it into Clean Potable water.
Many wind turbine gearboxes suffer from overload problem and frequent maintenance and the inability to start at low velocity wind speed condition (called as cut-in), in particular due to the inertial due to structural significance.