2015
Automotive/​Transportation
We have seen Hybrid cars being developed by various OEMs. As an innovation, for developing market such as India, 2-wheelers / motorbikes having the bigger market share, I did my final year bachelor's project on Hybrid Motorbike. I believe,
Electrification is the most viable way to achieve clean and efficient transportation. A lot of hybrid vehicles are available in the country but all these technologies have been employed on four wheeled vehicles only. Due to unavailability of trikes and higher price of hybrid vehicles, two wheelers,
33 times PROFIT on $54.M investment - 87.5% LTV Fed for Nat'l Security Interest
3+ times cargo capacity to dock at ALL ports or beaches
6 times faster,
The mobility area is changing.
Last mind-set and environmental evolutions gave us the opportunity to develop new technologies that will help preserving the earth and master natural resources' consumption.
In one hand, key topics are pollution and noise aspect. On the other hand,
INTRODUCTION
In modern days the use of smartphones is increasing at rapid speed. The smartphone is one of the important gadgets for people using 2 wheelers for their day to day work like marketing and sales.
This model is a spark plug which is newly developed to work accurately than before (old one). It is designed to eliminate the air pollution due to unburnt air fuel mixture in the combustion chamber and also decrease the percentage of carbon dioxide and other gaseous.
t is an alteration work in two wheeler to get reverse. In this system we are using an Epicyclic gear train to reverse the two wheeler.There are three types of gears: namely ring gear, planet gear and sun gear in the Epicyclic gear train.
Problem Statement
Ships/marine vehicles are used to carrying large amount of goods/passengers. These vehicles required large area/volume ratio of vehicle, so that required magnitude of upward force by water can achieve (according to Archimedes' principle) or we can say, if we want to carry large total weight,
Title : Integrated traffic control using weigh in motion enabled signal system.
Innovation
The durability of the highway and traffic control can effectively be made by integrated an automatic weigh in motion enabled signal system.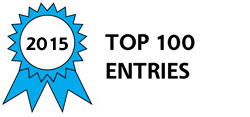 A novel hitch system for remotely determining the tongue weight and total weight of a towed vehicle and other parameters without the use of a scale is provided.